White Sails' debut CD released today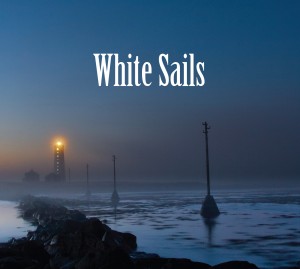 That's right! To celebrate this event our own
web-store
is offering this great item for the introductory price of 12 euros, with shipping included anywhere! (Please note that delivery times to remote places such as Tristan da Cunha and McMurdo Station can be excessive- Everyone else should get theirs within a week). Just drag the image of the cover to the "Shopping Bag" to your right. At checkout the payment can be made with PayPal. If you have any questions about using the store e-mail us at 
info@ruskarecords.com
 and we'll make sure that you'll get your products.
                                                                                                             Also about White Sails: Nick Leese of Heyday Mail Order in London, England has included the band's first single on his Top 10 of 2012 list… This is great, cheers Nick! The guys are in good company with the likes of Bill Fay, Steve Kilbey and um… George Harrison. Cool!
                                                                                                             Check back for more Ruska news soon.