White Sails debut receiving good feedback / New music coming up
Hey Guys,
Here's a selection of the latest write-ups of White Sails and their debut. The album's been getting quite a lot of praise on the internet, and we hope you'll visit these cool e-zines/blogs that have been kind enough to write about the band.
http://www.isthismusic.com/white-sails (review of the album)
http://rocksucker.co.uk/2013/05/showcase-white-sails.html (showcase/interview)
http://seesound.co.uk/reviews/white-sails_white-sails (another review)
You can find more under our Press-tab. We'll keep posting future reviews there as well.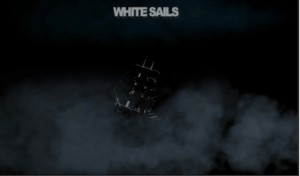 Also, there's a White Sails instrumental EP coming out on 7″ vinyl this fall!!! The four song record consists of two White Sails originals and two – unlikely and fascinating – cover songs. We'll give you more details about that project a little later.
Thanks!