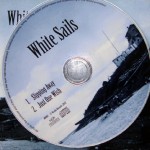 Heyday Mail Order in London, England is listing the White Sails single for sale on their website. Nick Leese, who's been running that great business for well over a decade, has this to say about it:
                                                                                                                                                                                                                 "I've also recently been sent the debut two track CD single by White Sails. This is a transatlantic collaboration between Ville Vilpponen and Leigh Gregory. Ville's brother Jaakko drums, so it's pretty much an extension of Leigh's post-Mellow Drunk outfit Memory's Mystic Band.
Now based again in Finland, Ville has started his own label Ruska, and this is the first release and taster for the album due shortly.
White Sails feature Ville's home recordings with Leigh providing the vocals and lyrics. Both 'Slipping Away' and 'Just One Wish' are excellent mellow, melodic pieces. Leigh sounds reflective. 'Wish' reminds me of one of Dylan's 70s 'travelogue' pieces, harmonica and all!
Can't wait for the album – I want to hear more of White Sails. This isn't enough!"
                                                                                                                 Go and check out Heyday site for tons of great music here: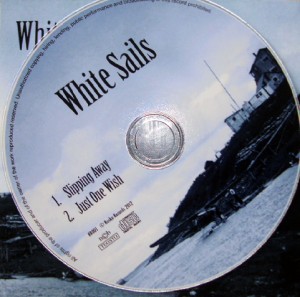 If you want to obtain this surely soon to be collector's item send an e-mail to info@ruskarecords.com and we'll make sure to get one your way.
Also there's a new song posted from our upcoming full length called "The Turning Of The Tide". Listen here.
Thanks guys and have a marvelous weekend!